TREND_01 Natural Luxury: Elegance and nature in perfect balance
In the last few months, our home has once again acquired a new meaning and importance, which is why we want comfort and furniture whose aesthetics are good for us. The Natural Luxury trend satisfies our longing for being close to nature, but also for the finest materials, sensual haptics and harmonious colours. And above all is the quality of production and processing.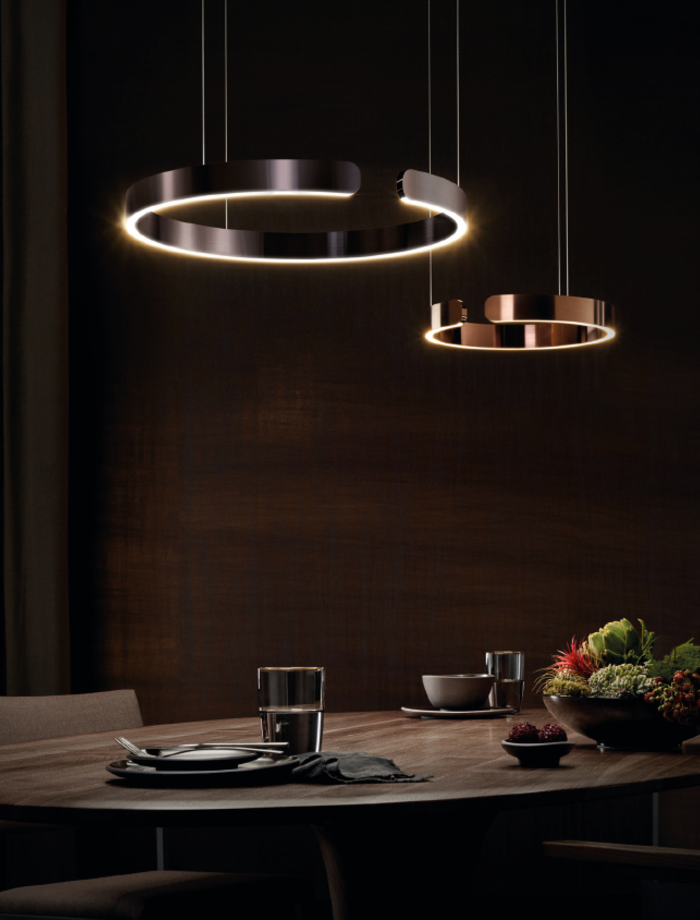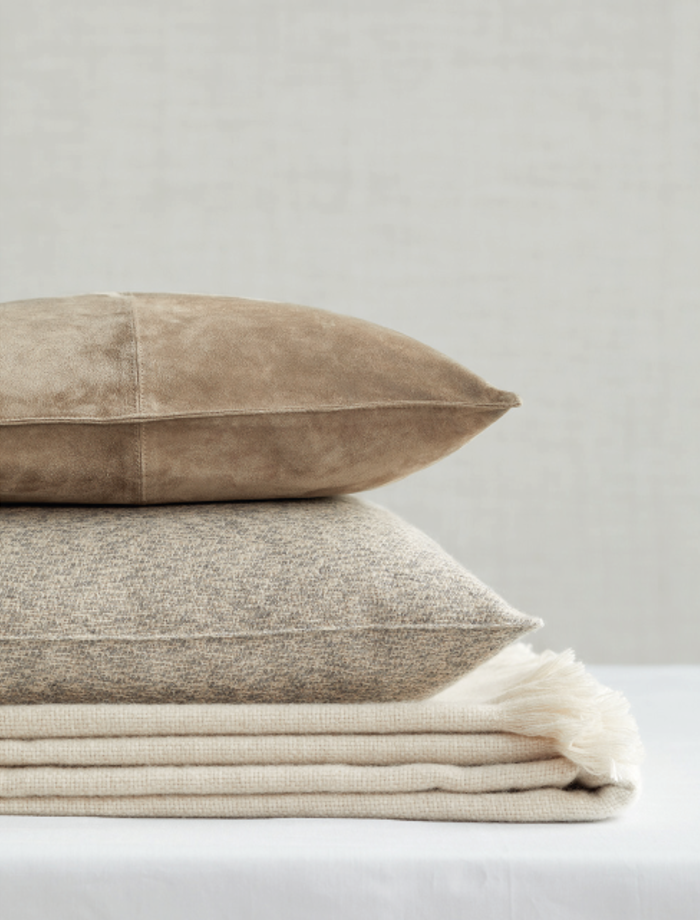 WITH THIS TREND THE
QUALITY OF MANUFACTURE AND
THE PROCESSING ABOVE ALL.
TREND_02: Sustainable design - stylish and humorous
Sustainability is one of the major issues in the design industry. Materials are more important than ever. Fabrics and surfaces should not only look like nature. She's in there too. The curtain fabrics in the "Monotypes by Kinnasand" collection, for example, are made entirely from just one material: wool, hemp, soft lyocell or recycled polyester.
And with a wink, the numerous animal motifs create a new awareness of the environment. Exotic wallpaper Menagerie of Extinct Animals brings back to life ten extinct animal species hiding in the jungle thickets.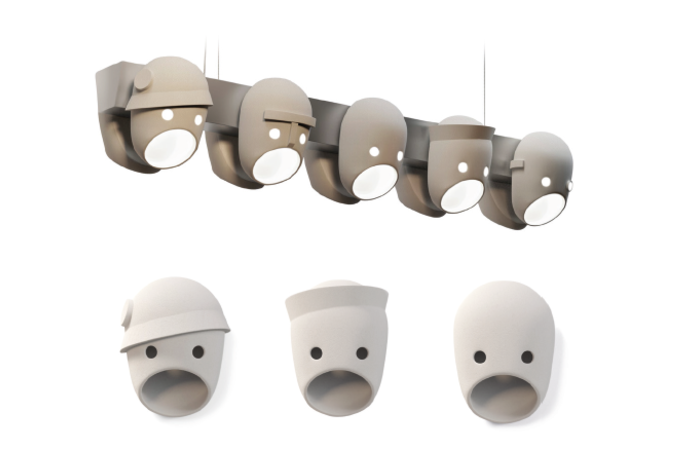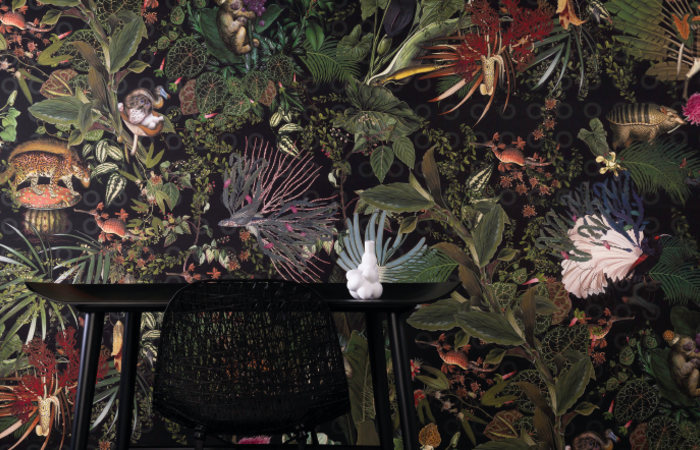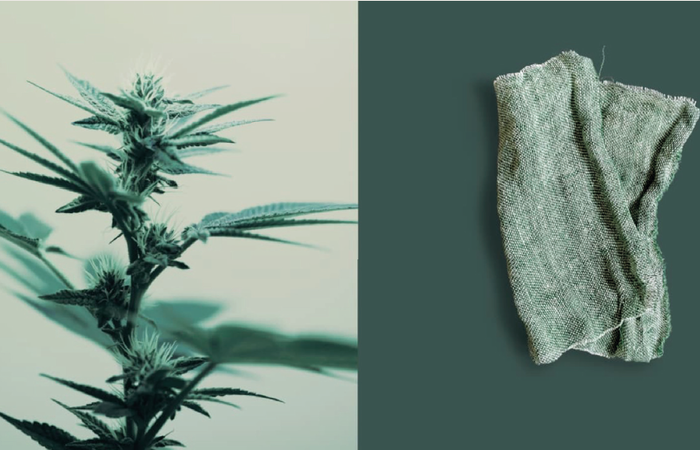 FABRICS AND SURFACES SHOULD NOT JUST LOOK LIKE NATURAL. IT MUST BE INSIDE TOO.
TREND_03: It doesn't get any greener: living with plants
The houseplant has long since grown from a stuffy dust catcher to an it-piece. But how do you elegantly stage Monstera & Co.? Hanging Eden, a design object made of the finest leather, produced and exclusively distributed by architare, transforms living spaces and offices into a stylish Garden of Eden. And the well-known USM furniture is now also available for plant lovers with a new system for greening living and office spaces.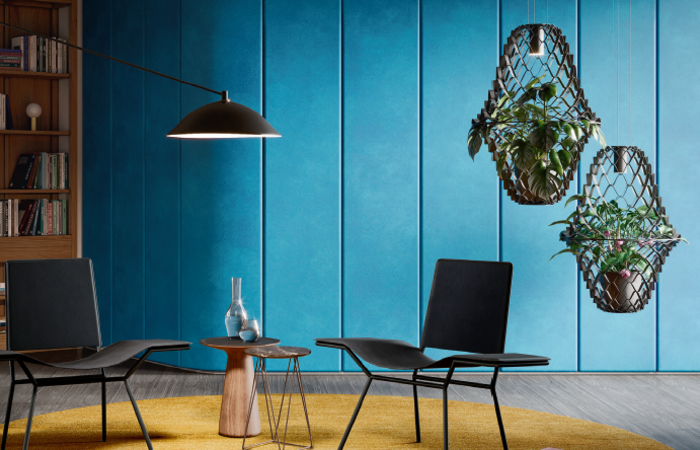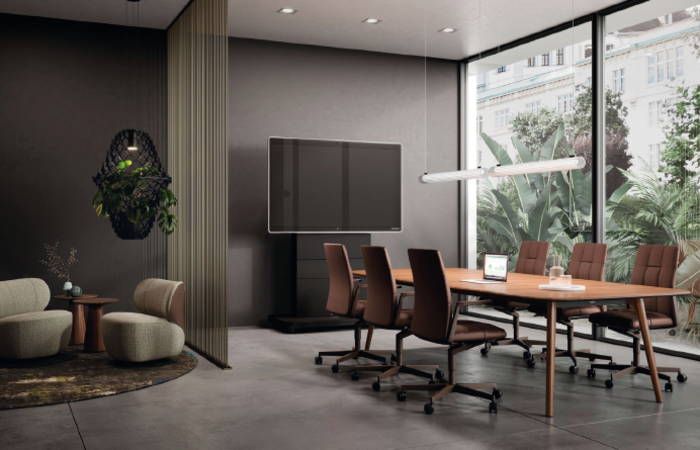 TREND_04: Home office: space-saving ideas and chic desks
Since last year, the home office has been part of the new reality for many. In order to maintain the work-life balance, a creative demarcation has proven its worth. And this also works without an extra room: there are stylish and individual solutions for even the smallest corners.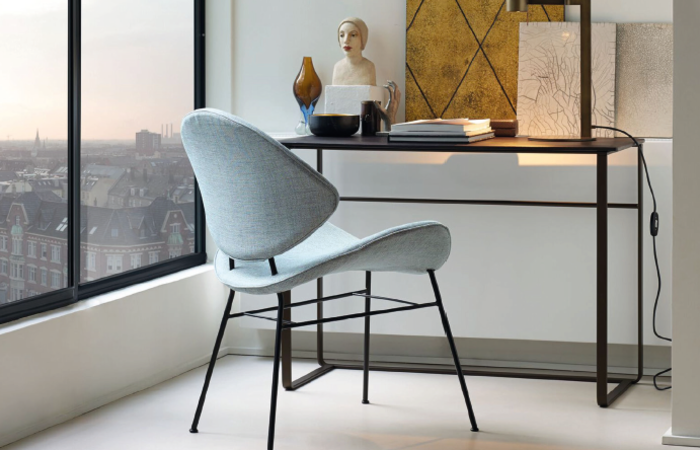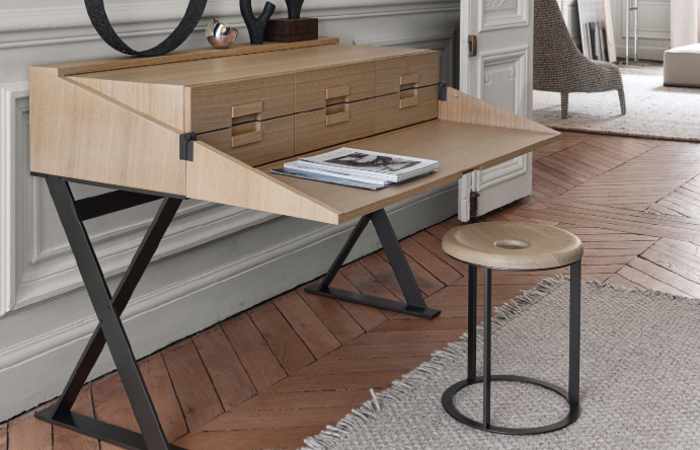 EVEN FOR SMALL CORNERS, THERE ARE STYLISH AND INDIVIDUAL SOLUTIONS FOR THE HOME OFFICE
TREND_05: Indoor-outdoor: the garden becomes a second living room
With the trend indoor-outdoor, the furniture for the terrace is not only weatherproof and functional, it is a design object in its own right, which, in terms of detail processing and beauty of form, can hardly be distinguished from furniture for the interior and which can be found in the living room as well as on the terrace can stand.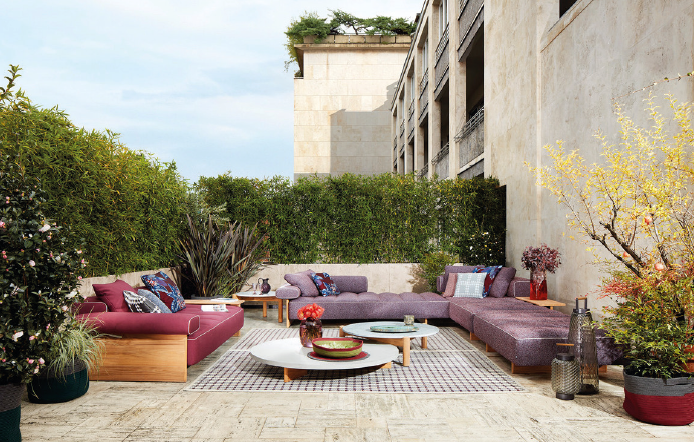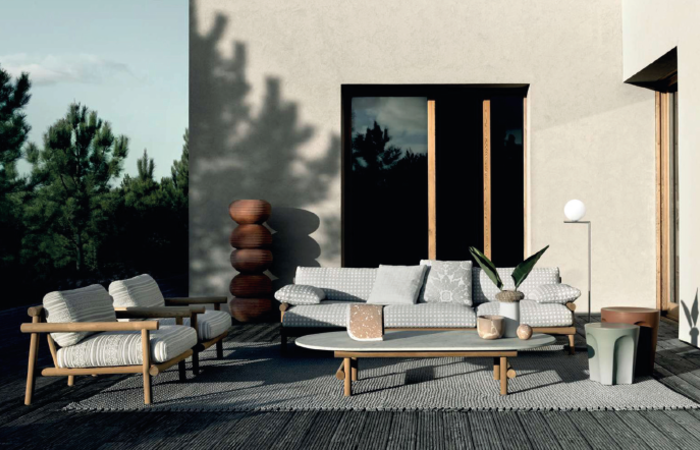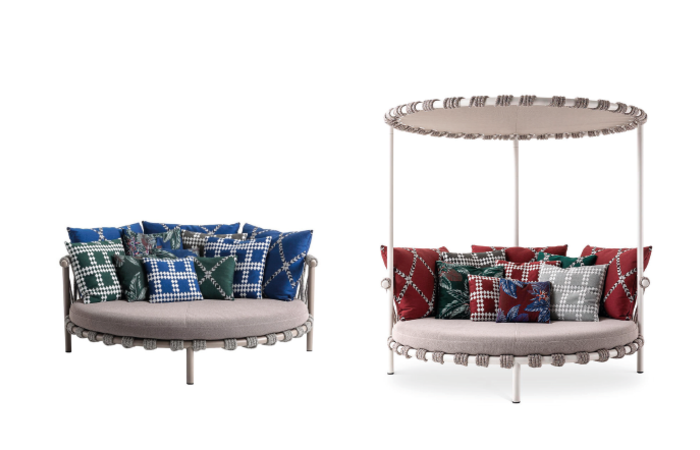 TREND_06: New fabrics: tradition and modernity
At the beginning of each new year, the textile publishers also present their new fabric collections. One of our highlights is "Di Varia Natura" by Rubelli. The designs and qualities of the collection range from geometric to figurative patterns, from fairytale fantasy worlds with rich colors to the classic jacquard fabrics that are typical of Rubelli. What is hidden from the eye: All fabrics in the collection are made from materials from the region and in Como - natural, sustainable and environmentally friendly textiles.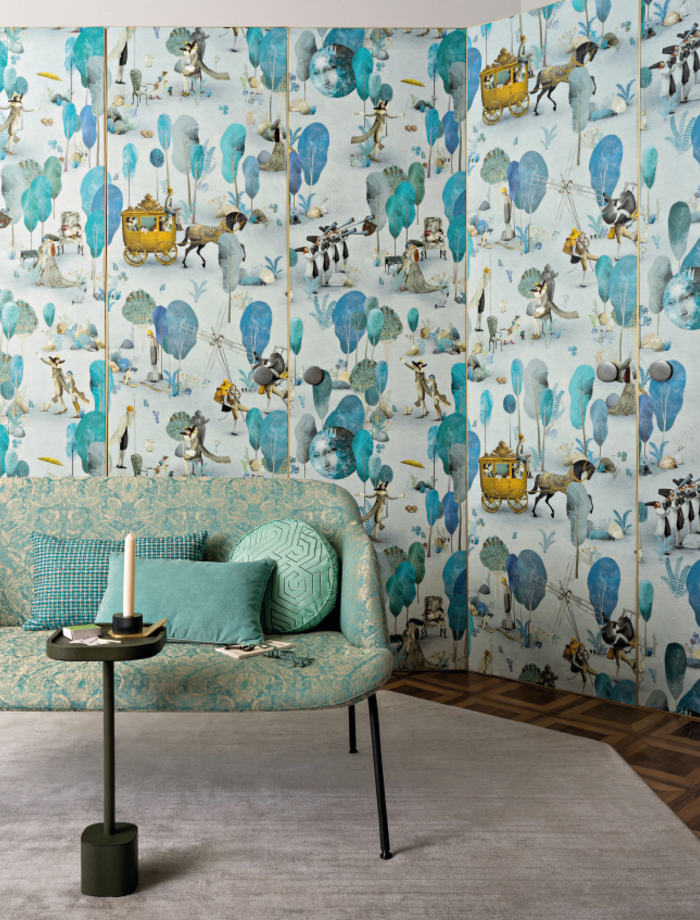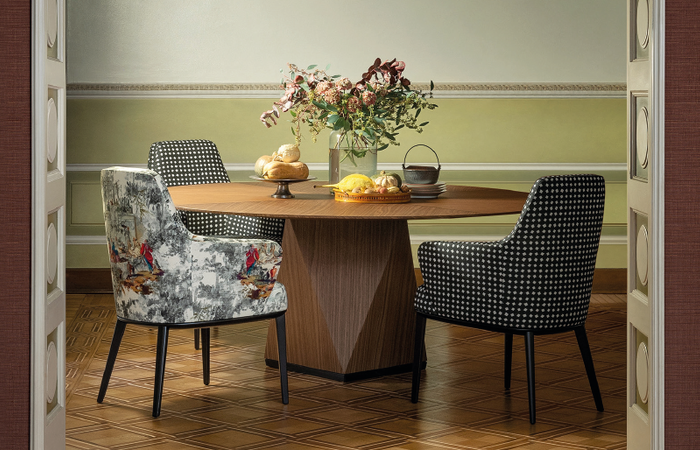 WHAT REMAINS HIDDEN TO THE EYE: ALL FABRICS IN THE COLLECTION ARE PRODUCED FROM REGIONAL MATERIALS AND IN COMO. NATURAL, SUSTAINABLE AND ECO-FRIENDLY TEXTILES.
TREND_07: Netflix-Time: Sofa landscapes for watching series with the whole family
Comfortable sofa landscapes are currently in greater demand than ever before: Here you can stretch out in the living room or in your own cinema lounge and watch the latest Netflix series - together with friends and the whole family.
TREND_08: Please take a seat: the new seating furniture
How do we want to sit? This question is more relevant than ever in 2021. At architare, we present you with a variety of new chairs and armchairs that you can sit on in a stylish but also very comfortable way.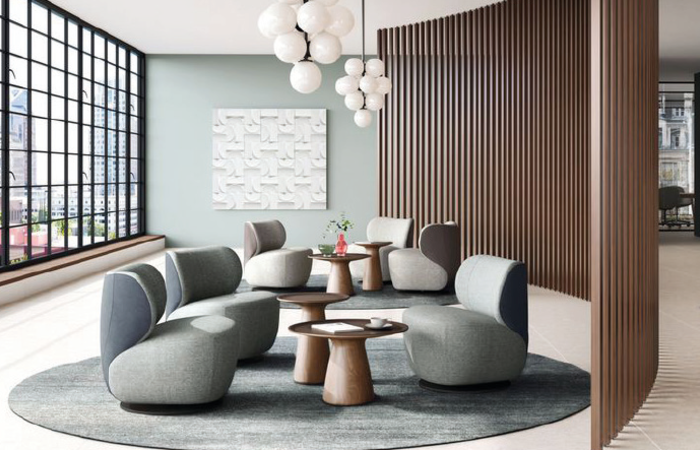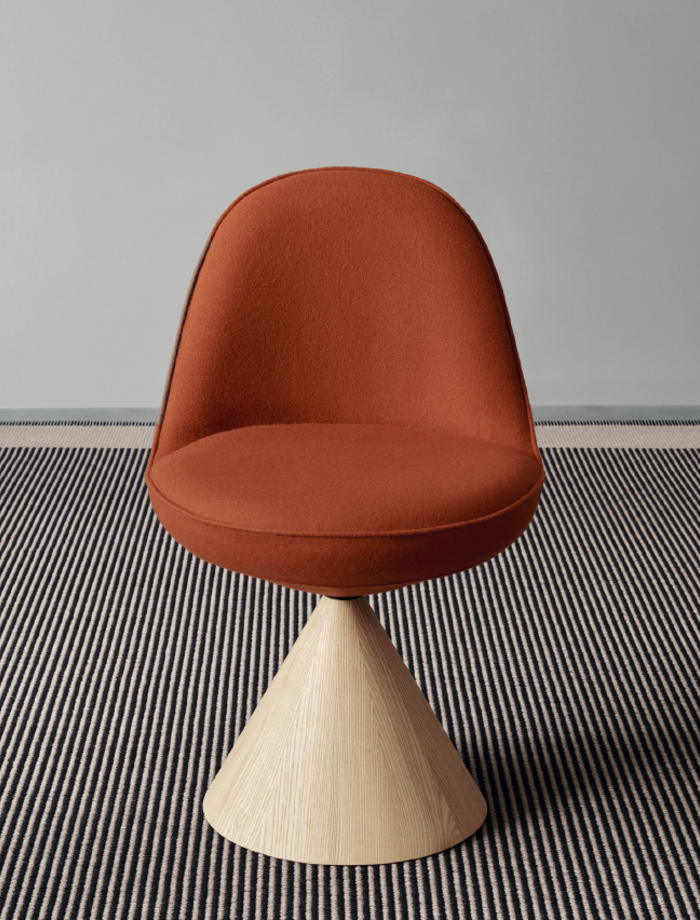 CHAIRS AND LOUNGE CHAIRS EXPERIENCE A BIG COMEBACH. THEREFORE THERE ARE A NUMBER OF COMFORTABLE MODELS TO CHOOSE FROM